In the fast-paced digital era where social media networks reign supreme, mastering your social media game is no longer an option—it's a necessity. However, small business owners like you often find themselves struggling with effectively managing and optimizing your social media presence. Endlessly crafting manually engaging posts, tediously tracking brand mentions, and staying on top of comments and reviews can feel like a never-ending, frustrating cycle. You're constantly facing the pressure to maintain high engagement rates, the struggle of managing multiple social media platforms, and the grueling task of measuring your social media success. Does this ongoing struggle sound familiar to your experiences?
Fret not, because automated social media marketing software serves as the knight in shining armor to your social media woes, capable of turning these challenges into successes. Automation tools not only streamline your demanding social media tasks but also enhance your marketing strategy's efficiency and effectiveness.
Automating routine social media tasks can unlock multiple benefits for small businesses and marketers alike:
Efficiency: Automation tools enable consistent, timely posting on multiple social media platforms.
Scalability: As your business grows, maintaining active social media accounts becomes more complex. Automation provides the scalability necessary to handle increasing demands.
Analytical insights: Automated software offers valuable insights into consumer behavior, trends, and the performance of your posts.
Cost-effectiveness: By reducing manual labor and allowing for more strategic decision-making, automation software can save your business both time and money.
At Automate My Social, we offer an efficient, reliable, and powerful solution to automate 90% of your social media tasks, transforming your business's social media presence without breaking the bank. Our commitment is to save you precious time, maximize return on investment, and get amazing results. Embark on a journey of successful social media management with us, leveraging social media automation to amplify your business's impact and growth online.
Understanding the Importance of Social Media Marketing
The world of digital marketing has transformed dramatically with the rise of social media. These platforms have become pivotal in connecting businesses with their customers, offering a platform to not only share products and services but also to cultivate strong relationships with consumers. Understanding this importance is key to harnessing the potential of social media marketing.
The Power of Social Media in Business
The power of social media in today's business landscape cannot be overstated. With millions of users browsing these platforms daily, businesses have unprecedented access to a broad and diverse audience. More than just a platform for advertisements, social media allows businesses to engage with their customers on a personal level. This two-way communication facilitates a deeper understanding of customer needs and preferences, enabling businesses to tailor their offerings accordingly.
Moreover, social media marketing is a valuable tool for brand building. It offers businesses the opportunity to showcase their values and personality, fostering a brand image that resonates with their target audience. This not only attracts potential customers but also cultivates loyalty among existing ones.
The Role of Social Media in Inbound Marketing
Inbound marketing is a strategy that focuses on attracting customers through relevant and helpful content. This strategy relies heavily on social media, as platforms like Facebook, Instagram, and LinkedIn are perfect stages for sharing this content.
The importance of social media in inbound marketing stems from its ability to attract potential customers and guide them through the sales funnel. By sharing engaging and valuable content, businesses can draw in consumers who are interested in their products or services. From here, they can nurture these leads, gradually guiding them towards a purchase.
Moreover, social media allows for constant innovation in inbound marketing strategies. Businesses can experiment with new tactics, track their success, and adjust their approach as needed. This ability to adapt and evolve is crucial in the fast-paced world of digital marketing.
The Need for Efficient and Effective Social Media Management
While the benefits of social media marketing are clear, it's not without its challenges. Managing multiple social media accounts, creating engaging content, and staying on top of trends can be time-consuming and complex. This is where the power of automated social media marketing software comes into play.
In the next section, we'll delve into what social media automation software is and how it can streamline your social media marketing, helping you to harness the full potential of these platforms without the hassle. Stay tuned to learn how to take your social media game to the next level with automation.
What is Social Media Automation Software?
Social media automation software serves as your digital assistant, committed to efficiently manage your social media presence. It's the secret weapon behind many successful social media strategies, operating behind the scenes to ensure that your brand stays relevant and engaging. But let's delve a little deeper and discover the role of automation in social media marketing.
The Role of Automation in Social Media Marketing
In the digital world of today, maintaining an active presence on social media is no longer a luxury but rather a necessity for businesses. However, with multiple platforms to manage and a constant need for fresh, engaging content, it can quickly become overwhelming. That's where social media automation comes into play.
Automation in social media marketing essentially refers to the use of software tools to perform repetitive tasks that don't require human intervention. These tasks might include scheduling posts, responding to common queries, and tracking engagement metrics. With automated marketing software, businesses can maintain a consistent posting schedule, ensure their brand remains visible, and keep their audience engaged.
At Automate My Social, we understand the importance of staying active on social media, and our automation software is designed to help businesses do just that. By taking over the mundane aspects of social media management, we allow businesses to focus on creating high-quality content and engaging with their audience on a more personal level.
How Automation Software Streamlines Social Media Tasks
The beauty of automated social media marketing software is its ability to streamline your social media tasks. Think of it as having a digital assistant that works 24/7, ensuring your social media accounts are always buzzing with activity.
For instance, the software allows users to schedule posts in advance, thus ensuring a consistent flow of content on your platforms without the need for manual posting. This can be a game-changer, especially for small businesses that might not have the resources to manage their social media presence actively.
Moreover, automation software can also perform basic customer service tasks such as responding to common queries. This not only saves time but also improves customer experience by providing immediate responses.
Finally, these automation tools generate analytical reports that provide valuable insights into your social media performance. With this data at your disposal, you can tweak your strategy to better resonate with your audience and achieve your marketing goals.
In a nutshell, using social media automation software like ours at Automate My Social helps you work smarter, not harder. It streamlines your social media tasks, saving time, reducing costs, and allowing you to focus on the tasks that require your direct attention. In the next section, we'll explore the numerous benefits of using automated social media marketing software. Stay tuned!
The Benefits of Using Automated Social Media Marketing Software
Harnessing the power of automated social media marketing software can propel your business to new heights, freeing up your valuable time and resources while ensuring an engaging and consistent social media presence. Let's delve into the key benefits of this digital revolution.
Saving Time and Improving Efficiency
One of the primary benefits of automated social media marketing software is the significant time savings it offers. Social media marketing involves creating, curating, posting, and managing content across multiple platforms, which can be time-consuming and labor-intensive. Especially for small business owners, every minute counts. By automating tasks like scheduling and post creation, you can redirect your focus towards other important aspects of your business.
By using tools like Automate My Social, you can schedule your posts for optimal times and automate the publishing process. This means your business remains active on social media, even when you're busy with other tasks. You can effectively 'set and forget', without worrying about manually posting each update or promotional post. This efficiency not only saves you valuable time but also reduces the risk of human error, ensuring your social media presence remains consistent and professional.
Enhancing Customer Care and Scaling Strategic Decisions
Another significant advantage of automated social media marketing software is its potential to improve customer care. With advanced features like automated responses, you can answer common customer inquiries instantly, improving response times and customer satisfaction. While these responses may not always be as personal as a direct response, they serve to acknowledge the customer's interaction and provide quick assistance.
Moreover, automation tools can help you scale your social media strategies. As your business grows, managing your social media marketing manually can become overwhelming. Automated software like Automate My Social allows you to easily manage and monitor multiple social media accounts, ensuring your strategies grow with your business.
Monitoring Trends and Analyzing Audience Behavior
Perhaps one of the most overlooked benefits of using automated social media marketing software is the access to real-time analytics. These insights allow you to track and measure the performance of your social media strategies, helping you make data-driven decisions and optimize your campaigns.
For instance, Automate My Social provides analytics tools that track your post performance, audience engagement, and other key metrics. This information is invaluable for understanding your audience's behavior, identifying popular trends, and fine-tuning your social media strategy accordingly.
In conclusion, the benefits of using automated social media marketing software extend beyond mere convenience. It's about working smarter, saving time, improving customer care, and leveraging analytics for strategic decision-making. As you navigate the digital landscape, remember that automation is not about replacing the human touch but enhancing it. Let automation take care of the mundane tasks, so you can focus on creating engaging content and building authentic relationships with your audience.
Top Automated Social Media Marketing Software Tools
In the ever-evolving world of social media marketing, time is of the essence. To help you navigate through the plethora of tools available, we've compiled a list of the top automated social media marketing software tools that deliver impressive results.
Automate My Social: A Comprehensive Solution for Social Media Automation
First and foremost, we're proud to present our very own, Automate My Social. We've built simpler social media tools for busy people like you. Our platform allows you to create, post, and engage with ease, ensuring your social media audience never goes days without seeing messages from your brand. With no long-term contracts and an affordable toolkit, we make marketing your business on social media a breeze.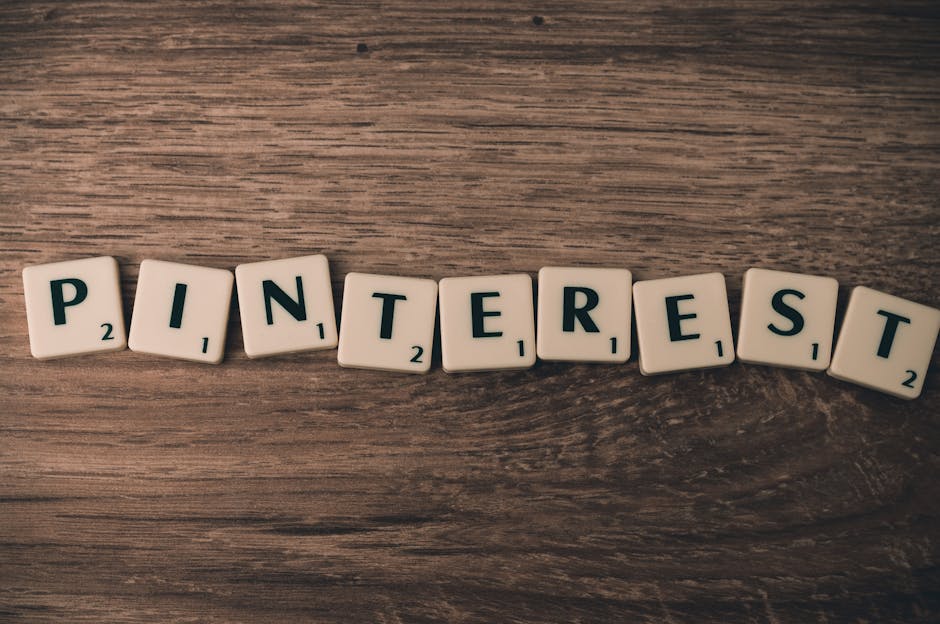 Sprout Social: A Tool for Social Management, Customer Care, and Analytics
Sprout Social is another powerful solution that facilitates content scheduling, social listening, analytics, and workflow optimization. It enables you to manage and automate your social media workflows, creating and managing rules for automatic replies and content sharing.
Sendible: A Budget-Friendly Tool for Publishing, Collaboration, and Analytics
For small businesses on a budget, Sendible is a great option. It has robust features for publishing, collaboration, and analytics that can help you streamline your social media tasks without breaking the bank.
Agorapulse: A Tool for Social Inbox Management, Publishing, and Reporting
Agorapulse is perfect for brands running social media operations on a large scale. With features like keyboard shortcuts and saved replies, managing social media campaigns becomes efficient and straightforward. It also includes social media monitoring tools for measuring your brand sentiment and generating in-depth reports.
ContentStudio: A Tool for Scheduling, Analytics, Social Inbox Management, and Content Discovery
ContentStudio is an AI-based content marketing automation platform offering features like social inbox, content planning, and scheduling. It's a collaborative tool that allows for easy content review and approval, reducing the chances of erroneous content being published.
Brand24: A Tool for Sentiment Analysis and Data Exporting
Brand24 excels in sentiment analysis, enabling you to keep a tab on what people are saying about your brand on social media. It also allows for easy data exporting, making it easy to analyze your social media metrics.
Oktopost: A B2B-Focused Tool for Social Publishing and AI-Powered Social Listening
Oktopost is a social media automation tool designed specifically for B2B companies that want to scale their social media presence and show its impact on business goals. Its AI-powered social listening feature allows you to monitor your brand mentions across major social media networks and websites.
Loomly: A Tool for Content Management, Analytics, and Optimization Tips
Loomly provides content management features for both organic and promoted posts, plus live optimization tips for your content. It simplifies the process of creating, optimizing, and scheduling your social media content.
CoSchedule: A Tool for Organizing and Scheduling Marketing Projects
CoSchedule is a unique tool that helps you organize, schedule, and publish all your marketing projects in one place. It's an excellent option for agencies, small businesses, and solopreneurs who want a project management tool tailored to their marketing content.
Tailwind: A Tool for Content Creation, Design, and Scheduling for Instagram, Facebook, and Pinterest
Tailwind is a handy tool for businesses that are heavily invested in visual platforms like Instagram, Facebook, and Pinterest. It simplifies the process of content creation, design, and scheduling on these platforms.
PromoRepublic: A Tool for Managing Multiple Social Media Accounts Across Different Business Locations
Finally, PromoRepublic is a great solution for businesses with multiple locations. It allows for easy management of multiple social media accounts across different business locations.
Choosing the right social media automation tool can significantly boost your brand's social media presence, save you precious time, and provide valuable insights for strategic decision-making. Evaluate your needs, check the compatibility with your platforms, consider pricing, and read reviews to make an informed choice. Happy automating!
How to Choose the Right Social Media Automation Tool for Your Business
Choosing the perfect social media automation tool can seem like a daunting task, especially with so many options on the market. However, by considering your specific needs and goals, you can find the ideal solution that not only meets your requirements but also enhances your social media strategy. Let's walk you through some key aspects to consider when making this crucial decision.
Identifying Your Business Needs
Before diving into the sea of available tools, it's essential to first identify your business's specific social media marketing needs and goals. Are you looking to automate scheduling posts, tracking analytics, or moderating comments? Perhaps you want a tool that can help you collect and repost user-generated content? Understanding what you want to achieve with social media automation will guide your search for the right tool.
Evaluating the Features of the Tool
Once you've identified your needs, look for a tool that offers the features necessary to effectively automate your social media tasks. The tool's capabilities should align with your goals. These could include bulk scheduling, content creation and curation tools, analytics and reporting, automated comment management, and collaboration features. For example, if visual content is a significant part of your social media strategy, a tool like Later that offers visual content scheduling could be ideal.
Checking Compatibility with Your Social Media Platforms
The chosen tool should be compatible with the social media platforms you use. If your business has a multi-channel social media presence, find a tool that supports all your channels. It's also beneficial if the tool integrates seamlessly with other apps in your current toolkit. We at Automate My Social understand this need and offer a unified solution that supports various platforms including Facebook, Instagram, Twitter, YouTube, LinkedIn, Google Business Profile, and Pinterest.
Considering Pricing and Reading Reviews and Ratings
Budget is a critical aspect to consider. Look for a tool that provides good value for your money, considering the pricing plans and the features included in each plan. However, don't just go for the cheapest option. Ensure it offers the functionality you need. Reviews and ratings from other users can also provide insights into the tool's strengths and weaknesses. For instance, Statusbrew has a G2 rating of 4.5/5, indicating high user satisfaction.
In conclusion, choosing the right social media automation tool involves understanding your needs, evaluating the tool's features, checking for compatibility, considering pricing, and reading reviews. By following these steps, you can find the perfect tool that not only meets your business requirements but also helps take your social media strategy to new heights.
Conclusion: Maximizing Your Social Media Success with Automation Software
When it comes to achieving success in the highly competitive digital landscape, automation is your secret weapon. And with the right automated social media marketing software, you can transform your social media strategy, reaching new audiences, enhancing customer engagement, and freeing up valuable time and resources for other areas of your business.
The beauty of social media automation lies in its ability to streamline and optimize your social media tasks. Whether it's scheduling posts in advance, or analyzing audience data, automation tools like Automate My Social, Sprout Social, Sendible, and Agorapulse, among others, are designed to handle these tasks for you. This means you can focus on creating high-quality content and building meaningful relationships with your customers.
At Automate My Social, we understand the challenges small businesses face when it comes to managing a social media presence. That's why our platform is designed to simplify and automate 90% of all your social media tasks. With our easy-to-use interface, you can set up your social media strategy in no time, saving you both time and money.
Thanks to the advancements in technology, automated social media marketing software has become more accessible and affordable. So, whether you're a small business owner just starting out or an established enterprise looking to optimize your online presence, there's a solution out there that's perfectly suited to your needs.
In conclusion, social media automation is no longer a luxury, but a necessity in today's digital age. By integrating the right automation software into your social media strategy, you can maximize your online success, reach a larger audience, and ultimately drive your business growth. So why wait? Start your automation journey today and take your social media success to new heights!